Slots News: Video Slots, New Games, Golden Goose, Fortune
3 New MGS Video Slots Are Launching On August 29 At Fortune Lounge Online Casinos.
Fortune Lounge announced addition of three new Microgaming video slot games to its casinos. Now players of 9 FL's online casinos can enjoy the following releases: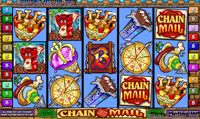 Chain Mail Video Slot
It's a 5 reel, 20 payline video slot, which debuts several exciting new concepts in slot rewards.

This new video slot has it all and then some... an exponential tiered pick X of Y bonus feature with a Princess 'Winall' symbol which if selected will award you with the total payouts for that level. The excitement builds throughout the feature but beware... the angry Uncle booby trap can stop the bonus feature dead in its tracks if it lurks behind one of the doors!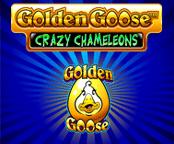 Golden Goose Crazy Chameleons Video Slot is a 5 reel, 10 coin, 20 payline with an additional 5 coins for the Golden Goose Bonus Features.

This sparkling new video slot has a carefree, bright and breezy seaside holiday vibe that uses surfboards, suntans and seagulls interspersed with winning chameleons to set an entertaining theme. There is an optional bet on the Golden Goose that opens up 4 randomly triggered Bonus Features to make those really big wins possible.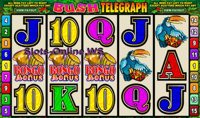 Bush Telegraph is a 5 reel, 15 payline, multiple coin video slot with a Bonus Feature, 10x Free Spin Feature and a Gamble Feature.

If you enjoy the smooth, fast play and thrilling bonus and reward features of Tomb Raider, you're going to love this exciting new video slot and it's uniquely African setting that captures the vibrancy, color and exotic wildlife of the jungle.

Source: Fortune Lounge


Related Slots Articles:
1. A Bonus Goose With Golden Eggs In Two 5 Reel 20 Payline Video..

(30/06/2005)


2. New Jungle Jim And Elementals Video Slots In Latest Microgaming..

(30/05/2005)


3. Peak's Video Slots Tournament

(05/05/2004)


4. Four New Slots Games Released From Microgaming

(30/04/2004)